Our Drivers
Our Drivers are here to make sure when you travel with Uzabus it's a fun and memorable experience.
Ensuring you get the very best service
All our drivers are qualified in the Limited Credit Programme (LCP) with a majority holding the National Certificate in Passenger Service (Large Passenger Vehicle)*, this ensures they hold the necessary skills and expertise to get you where you want to go.
Your well being is our priority
We can give you the comfort of knowing that all our drivers are trained in First Aid and that our charter and tour coaches are equipped with first aid kits to enable assistance in an emergency situation.
Our focus on Quality… 
We are committed to providing superior services to our customers.  This is emphasized by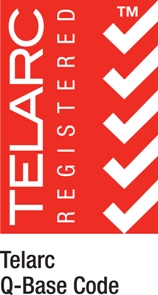 the use of our annual Telarc Q-Base (Quality Base) certification which assists us in striving towards excellence in monitoring of safety, administration and procedures, vehicle maintenance and repairs, staff education and training.
…and Safety
Our company is very proud of the  (five star) rating which for our vehicle safety which we

have achieved under the New Zealand Transport Agency's Operators Rating System (ORS).
ORS is a system that aims to improve the safety of heavy vehicles on our roads, making journeys safer for all road users. 
Industry Partners
UZABUS is an active member of the Bus and Coach Association (NZ); which is the authoritative voice of the bus and coach industry in New Zealand.

Looking for a driving job?
*as administered by the New Zealand Qualification Authority (NZQA).