Our focus on Quality…
We are committed to providing superior services to our customers.  To ensure you receive a consistent high level of service and safety every time Uzabus hold accreditation with the following organisations;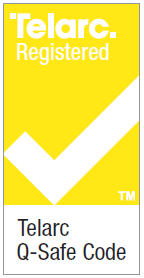 Telarc Q-Safe (Quality Safe) Telarc Q-Safe certification assists us in striving towards excellence in the monitoring of safety, administration and procedures, vehicle maintenance and repairs, staff education and training with the integration of quality and health and safety management systems enabling organisations to gain efficiencies whilst simplifying processes for staff participation.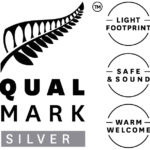 Qualmark Silver Award is evidence that we foster proactive leadership and management ensuring that a culture of high performance is evident throughout our entire business.  Uzabus has a real focus on continuously improving our economic, social and environmental performance to ensure the tourism product we deliver is a genuine, constantly improving sustainable experience.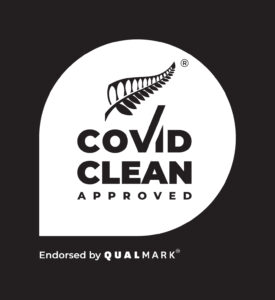 COVID Clean Approved recognises that Uzabus is equipped with health and hygiene measures to help protect against COVID-19, in accordance with government guidelines. It offers our customers the assurance they can book with confidence knowing that not only is Uzabus a recipient of a Qualmark award, but we also have a robust understanding of COVID-19 protocols and what it takes to keep you safe.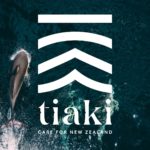 Uzabus also supports the priciples of the  Tiaki Promise which means to care for people and place. New Zealanders have a special connection to the land, and want to help visitors travel safely and conscientiously. The Tiaki Promise has a set of guiding principles for visitors to follow, showing them how to contribute to preserving and protecting our land.
Click here for more information on the Tiaki Promise
…and Safety

Our company is very proud of the  (five star) rating which for our vehicle safety which we have achieved under the New Zealand Transport Agency's Operators Rating System (ORS).
ORS is a system that aims to improve the safety of heavy vehicles on our roads, making journeys safer for all road users. 
Industry Partners
UZABUS is an active member of;

The Bus and Coach Association (NZ); which is the authoritative voice of the bus and coach industry in New Zealand.

The New Zealand Cruise Association; are the industry body and leading voice of New Zealand's cruise sector.