Our fleet has everything from 10 seat Mini Vans right up to 61 seat coaches*
Whatever your travel needs Uzabus can supply a vehicle to get you where you want to go!
Fantastic service, super friendly drivers and they were awesome with the children. Thanks again". Little Orchard Pre-School
Coaches / Tours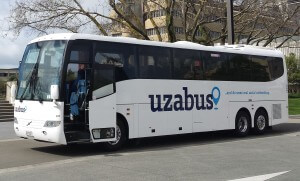 Quality tour coaches with comfort, capacity and style. Passengers can watch a favourite DVD or listen to music while travelling to their destination. These coaches feature air- conditioning, microphone (Driver/Courier), CD and/or DVD player, large luggage capacity and overhead luggage racks.
Coaches / Charters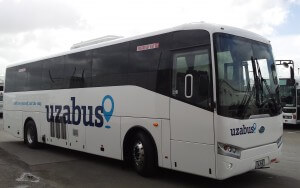 Quality Charter coaches ranging from 25 – 61 seats designed for single or multi-day trips with comfortable seating, air- conditioning, microphone (Driver/Courier), CD and/or DVD player and luggage capacity.
School / Commuter Buses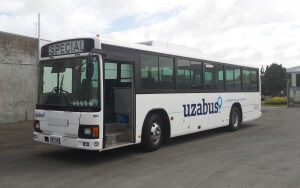 43-45 seaters (with standing capacity to hold up to 60 secondary students) Late model school/commuter buses. Low entry and floor for easy access. Ideal for local school trips, group transfers etc. Limited luggage space. Plenty of standing room.
Mini Vans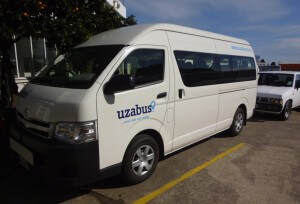 We have 10-14 seater vans are available for hire or if you want to sit back and relax one of our professional drivers can take you where you want to go.  Trailers are also available for those trips where plenty of luggage space is needed. 
Mobility Vans are also available in selected areas for hire to help those with wheelchairs. (Please enquire for availability at your location)
UNIQUE Holiday Tours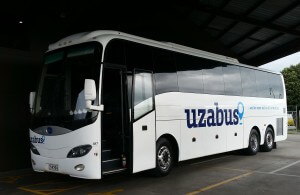 Unique Holiday Tours offer scenic New Zealand Tours for people in their prime.
With a proven itinerary fine tuned since tours began in 1982, travellers can be sure of a hassle free holiday in the comfort of a modern air- conditioned coach.
Experienced tour guides provide full commentaries and personal service, while beautiful surroundings provide breath taking memories.
Accommodation and almost all meals are included in the tour price, with optional excursions and adventures to be had along the way. visit www.uniqueholidaystours.co.nz
 * Vehicle loadings may vary depending on location.