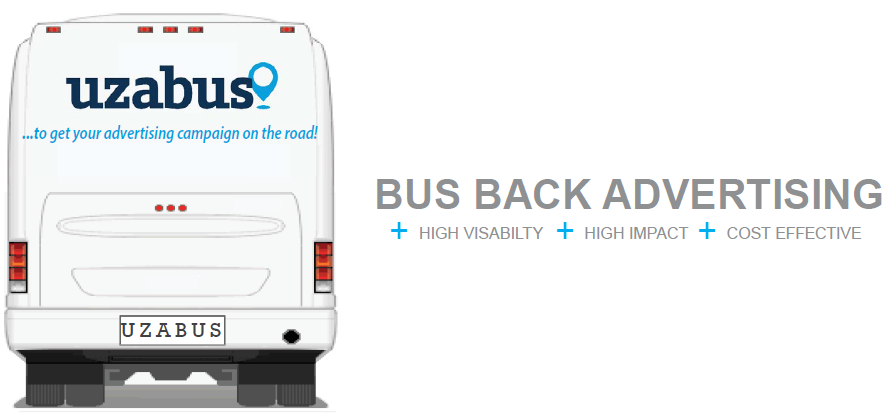 Interested in advertising on one of our Buses?
Our Urban and School Buses travel through Tauranga, Whakatane, Opotiki, Kawerau, Palmerston North, Feilding and Levin.  For an advertising campaign with impact, talk to the bus advertising professionals at Uzabus.
HIGH VISABILTY
Bus Back Advertising Targets drivers, passengers and pedestrians. Full Backs get in the face of stationary traffic, soaking commuters in your branding for minutes at a time.
HIGH IMPACT
Bus advertising is where your customers are, they see it no matter what they are listening to – whether they are in a car or on foot. High impact on both motorists and pedestrians alike.
Big bold and unavoidable at a close range. Plus every time the bus stops our full backs impress your message to the dozens of drivers that pass. 
COST EFFECTIVE
Because Uzabus manage the Bus Advertising in house we keep our costs low. Bus Back adveristing is cost effective for mass reach.
Contact us today for your copy of the Uzabus Bus Back Advertising Brochure and get your advertising campaign on the road!
Contact:
07 578 3113
admin@uzabus.co.nz