Uzabus Tauranga have got on-board with More FM "Stuff the Bus" again for 2018, so help stuff the bus until its bursting at the seams!
Stop by one of these locations to drop off a wrapped present with the age and gender the present is suitable for, and/or non-perishable food items for local Bay charities Homes of Hope, Womens Refuge, Good Neighbour Trust, Shakti Womens Refuge, Kai Aroha and Brookfield, Merivale and Arataki Community Centres.
A huge THANKS to everyone who has supported "Stuff the Bus" in 2018!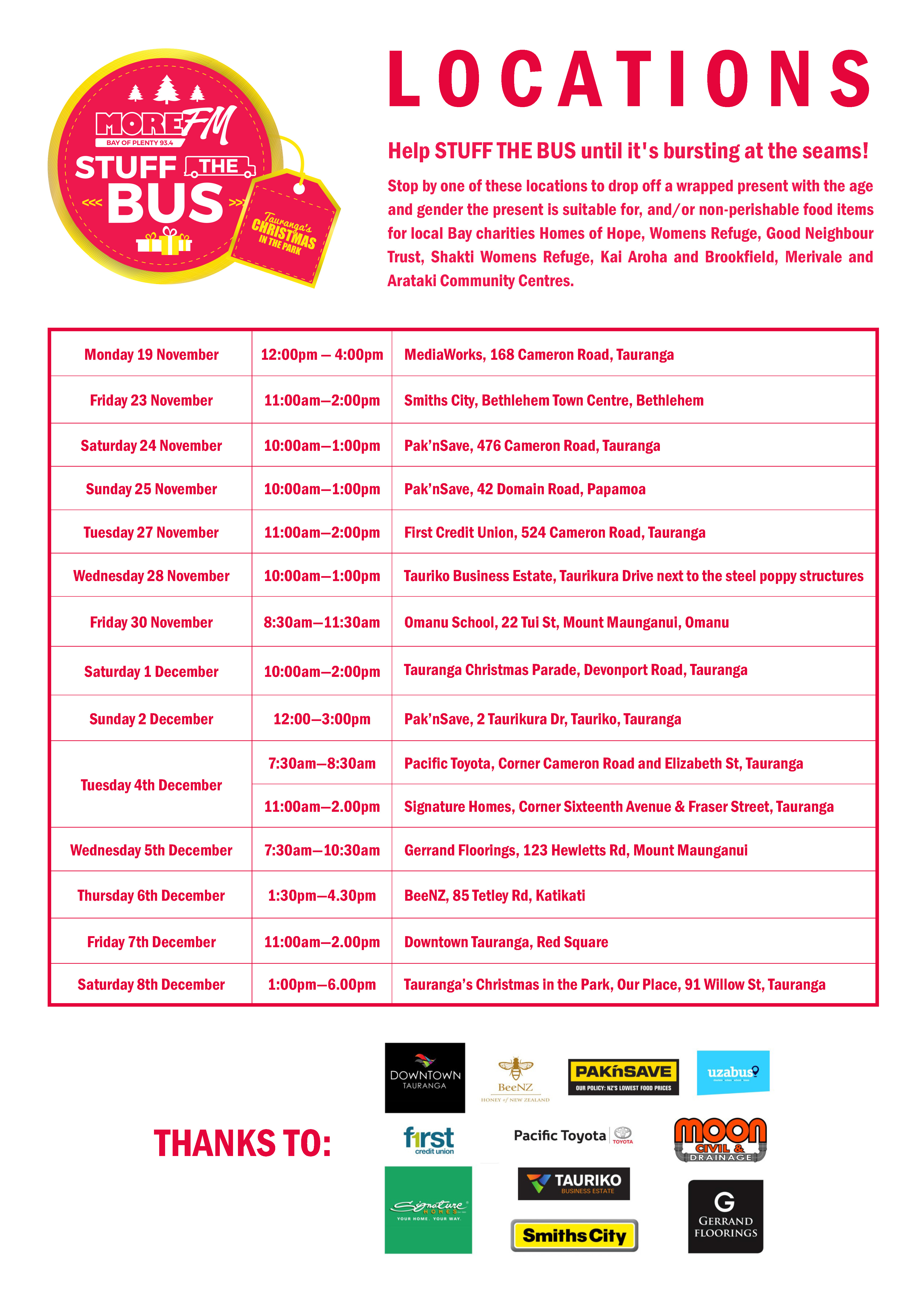 Stuff the bus locations for parcel drop-off.pdf