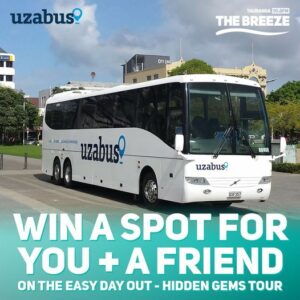 Uzabus and More FM Tauranga are giving away seats to the "Easy Day Out – Hidden Gems Tour" for you and a friend on Saturday the 6th of November.
So click on the link below and tell Mark and Jolene who you would take on the trip!
"CLICK HERE" for the More FM link to enter!
8 November 2021 – Check out where the lucky winners explored on the day CLICK HERE