Save the hassle with travel and Uzabus.
Uzabus has been around since the 1920's and never stopped evolving. We have grown our fleet and drivers so that we can provide exactly what our customers need.
Our seven associated companies have over two centuries of combined experience in the provision of quality passenger transport. UZABUS  operates standardised quality policies, monitoring everything from vehicle maintenance and repairs to administration, staff management and training.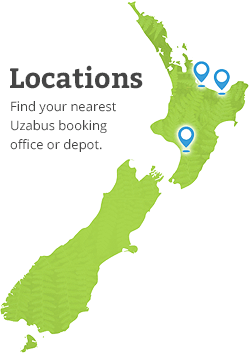 Here is how many of our customers Uzabus…
• Social Events
• School trips
• Weddings
• Team Building
• Corporate Hosting
• Cruise Ship Excursions
• Airport Transfers
• City and rural tours
• Multi-day tours
• Group transfers
• Sporting events
• Commuter transport
And the list goes on…
'Thank you for the fantastic service you provided our guests at our wedding. We had lots of compliments on having such great service… many thanks – your professionalism both on the day and in the organizing stages is much appreciated'. Erin & Aidan Cotter
Our fleet includes everything from 61-seater coaches right down to a 10-seater mini vans.
With coaches to accommodate your requirements complete with DVD and stereo equipment, through to comfortable charter coaches, commuter buses and vans catering for both passenger and mobility needs.
VIEW OUR FLEET >